My husband and I recently returned from the Boston area, where we visited my daughter. For Sunday lunch, we landed in Concord, Massachusetts and on the way out of town, I spotted an Aladdin kit home – The Plaza.
And what a beautiful Plaza it is!
Much to my chagrin, I was not able to get a photo of this fine home because it's located on a busy street, and the traffic on that narrow road was unbelievably horrific!
And now, I'm wondering, how many more kit homes are there in this historic Revolutionary town?
If you're new to this site, you may be wondering, what IS a Sears kit home?
In the early 1900s, you could buy an entire house out of the Sears Roebuck catalog. These were not prefab houses, but real "kits" (with about 12,000 pieces of building materials!). The lumber came pre-cut and numbered to help facilitate construction. Those numbers, together with a 75-page instruction book, and blueprints designed for a novice, enabled a "man of average abilities" to build their own home.
Sears promised that you could have a house assembled and ready for occupancy in 90 days!
When Sears closed their "Modern Homes" department in 1940, all sales records were destroyed, so the only way to find these homes in one by one. In fact, based on my 12 years of experience, more than 90% of the people living in these homes didn't realize what they had until I knocked on their door and told them.
In the early 1900s, there were six national companies selling these mail-order kit homes. Aladdin was one of those six companies, and it was in business longer than Sears (and sold more houses), but is not as well know.
How many more kit homes are in Concord? I'd love to know!
To learn more about Aladdin, click here.
To read about the Sears house I found in Needham, click here.
*   *    *
*
*
*
*
*
*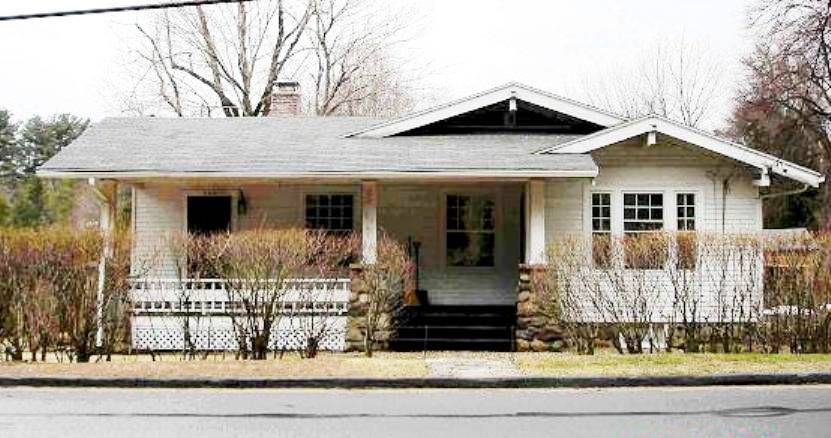 The Aladdin Plaza in Concord has had a couple minor changes, but it's still mighty close to the original catalog image. And, be still my little heart, it still has its original porch railing! Does the owner know that they live in a historically significant kit house? I'd love to know! Photo is from the assessor's website, and I'm hoping that assessor is a friendly fellow, and doesn't mind the fact that his lovely photo was "borrowed" for such a historical purpose.
*
*
Do you know of any kit homes in Concord? Please leave a comment below!