In 2008, Dale and I traveled around Roanoke, Bedford, Lynchburg and Christiansburg looking for kit homes. We only found a handful when we went to Christiansburg, but we found them all in less than 20 minutes.
Last weekend, Hubby Dear and I returned to Christiansburg, and this time, I drove the entire city and didn't find any more than Dale and I found in 2008!
Click here to see what we found in Roanoke.
Click here to learn a lot more about Sears Homes.
*
*
*
*
*
*
*
*
*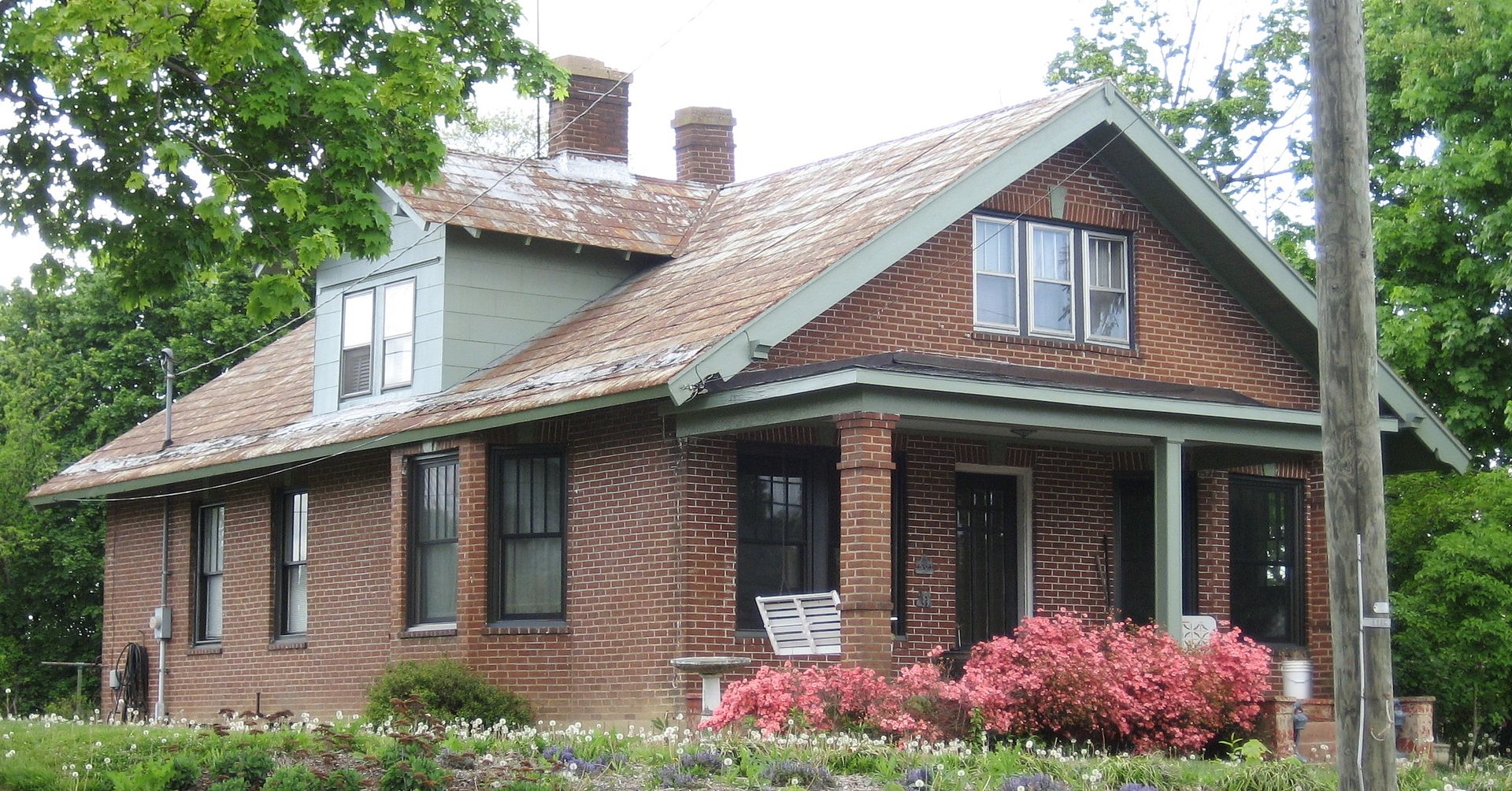 I had to snap this photo from the wrong side (due to landscaping obstructions), but it's definitely a Matoka!
*
*
*
*
To learn more about Sears Homes, click here.
To read about the Sears Homes in Roanoke, click here.
*    *   *