Sears sold kit homes, and they also sold kit garages.  In fact, in the late 1910s, they offered a specialty catalog of nothing but their pre-cut kit garages.
Identifying a "Sears kit garage" is far more difficult than identifying kit homes, because they're such simple structures.
Two of the "Sears garages" shown below are probably custom-built structures, designed (and built) after the house, and intended to mirror the design elements of the existing home.
Enjoy the photos below.
To learn more about Sears Homes, click here.
To buy Rose's book, click here.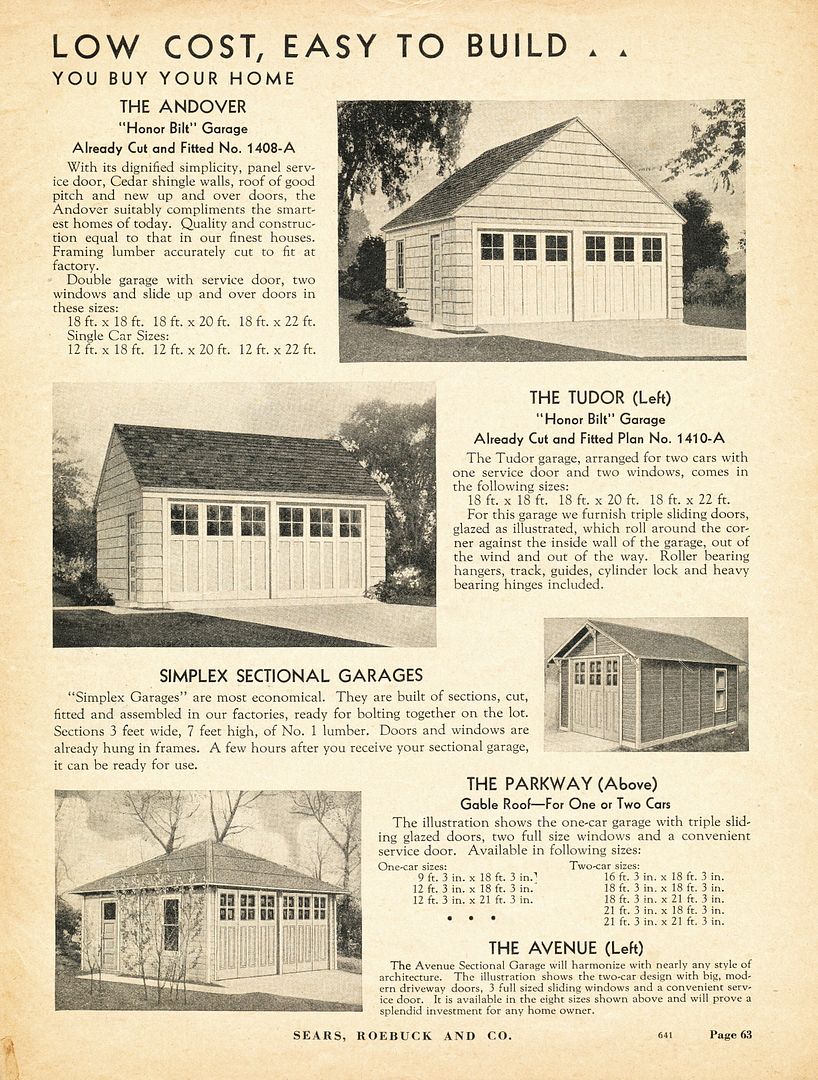 The appearance of their kit garages had changed quite a bit by the 1938 Sears Modern Homes catalog.
To learn more about Sears barns, click here.
*   *   *