In the early 1900s, you could sit down with a Sears Roebuck catalog and order a complete house. After selecting the perfect house, buyers were asked to send in a $1 "good faith" deposit to Sears Roebuck and by return mail, the hopeful homeowners receive a Bill of Materials List and full set of blueprints.  If you liked what you saw, you'd send in the balance of your money, and that $1 deposit was credited toward the final purchase price.
A few weeks after the order was placed, a boxcar containing 12,000 pieces of house would arrive at a nearby train depot.
A 75-page leather-bound instruction book, with the homeowner's name embossed in gold on the cover, gave precise directions on the proper placement of those 30,000 pieces of house. The book offered this somber (and probably wise) warning:  "Do not take anyone's advice as to how this building should be assembled."
In anticipation of our big move, I've started going through my papers and boxes and sorting things out. I found two of these early 1910s original "Bill of Materials" list. One went to a friend that owns a Sears Modern Home #111; the other went into a pile of items that I have donated to Old Dominion University Library's "Special Collections" and is now known as "The Papers of Rosemary Thornton" (I love that).
The super-heated attic in my 1925 house was not a proper repository for these priceless, precious old documents and I'm gladdened they've gone to better places. And I'm also glad to know that – thanks to modern technology – the originals will be preserved forever and the electronic images of those originals can now be shared with a larger audience through this website (which now gets 500 hits per day).
Look closely at these pages below, and you'll see a fascinating piece of American history.
To learn more about Sears Homes, click here.
To buy Rose's book, click here.
Below is a picture of Modern Home #111, The Sears Chelsea.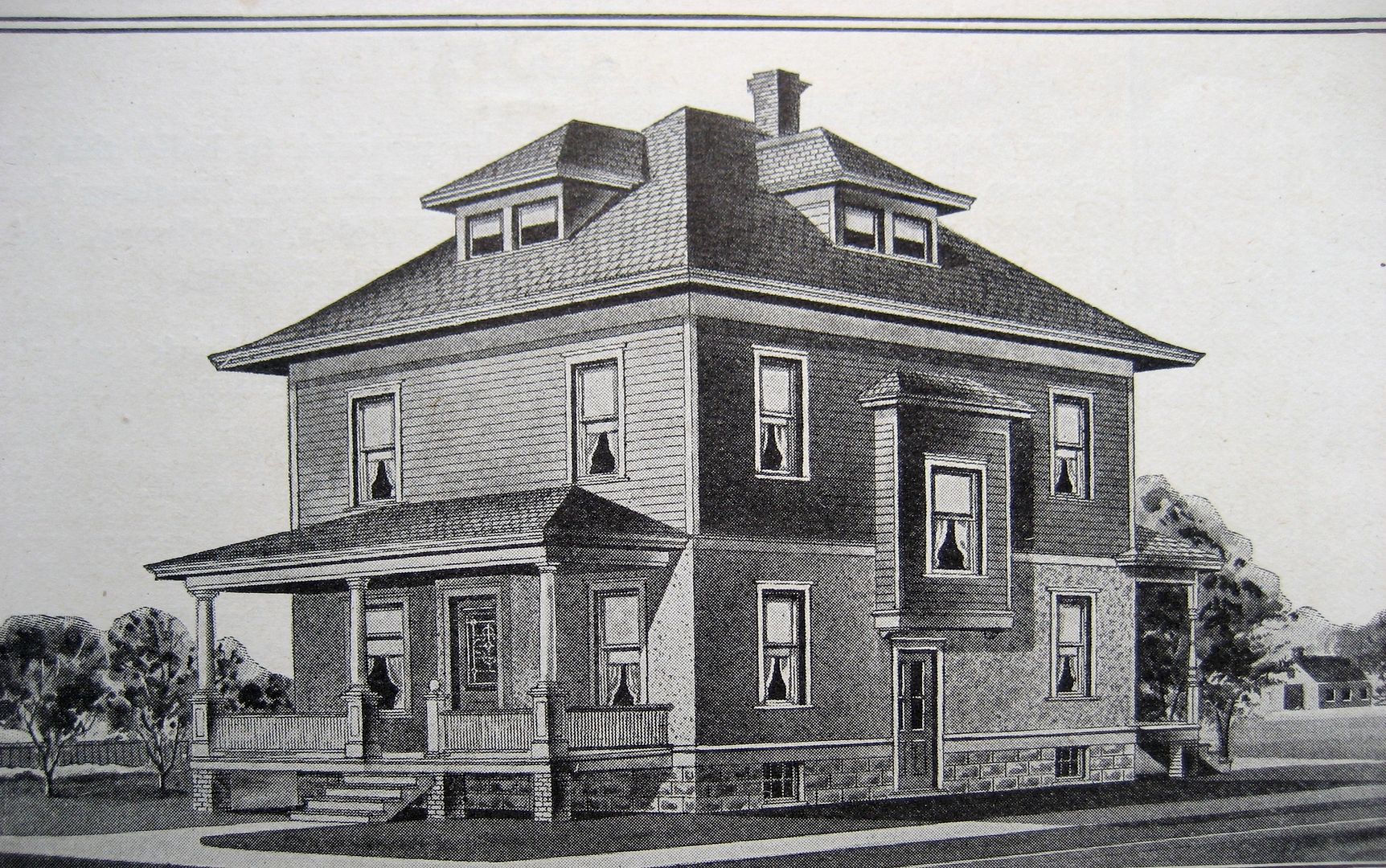 To read another article on Sears Homes, click here.
*   *   *