In the Spring 1906 issue of American Carpenter and Builder there's a fascinating article about the new presidential retreat, built for Theodore Roosevelt.  The 15-acre retreat – known as "Pine Knob" – was built in the Piedmont area of Virginia.
This wonderful article also included pictures of the staff and the building.
There was additional text that went with the story that I'd like to include here. The historians among us (such as myself) will find these little details of another time pretty darn interesting. Plus, there are several names in this story, and I suspect that the families would be thrilled to see pictures of their kin, and hear about their work at the presidential retreat.
The original text appears below. Photos of the workers (mentioned in the text) appear at the bottom of this page.  Be forewarned, the story is told using the idioms of its day, and it's a vernacular that is a bit jarring. Nonetheless, I prefer to let this historical narrative speak in its own voice.
If you're looking for Rose's book, click here.
To read Part I of this story, click here.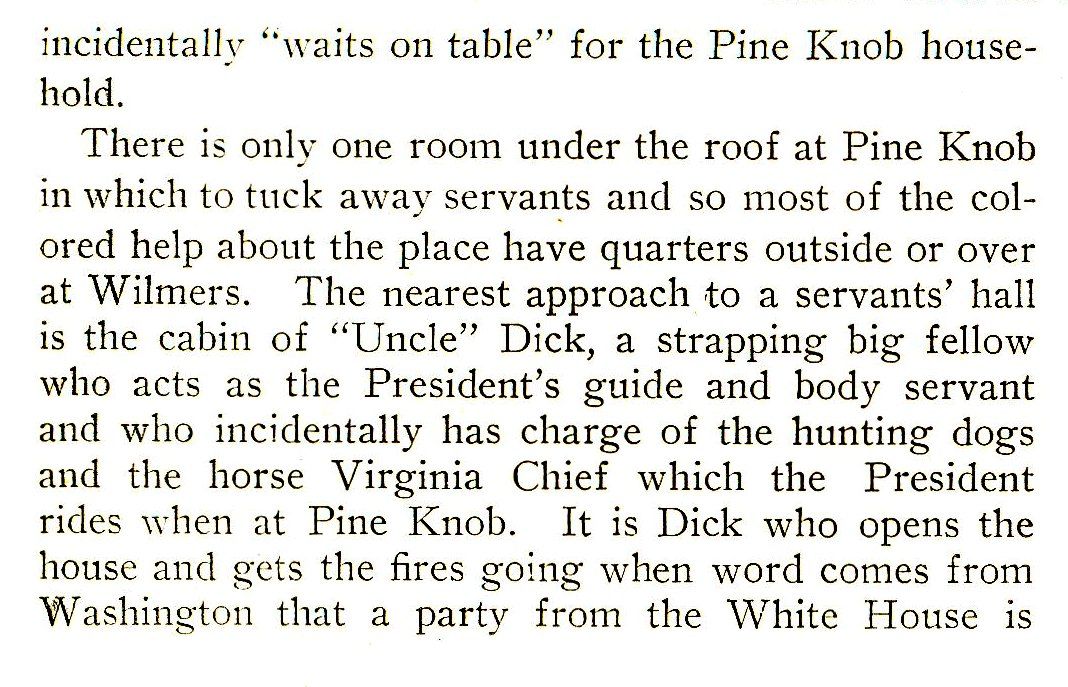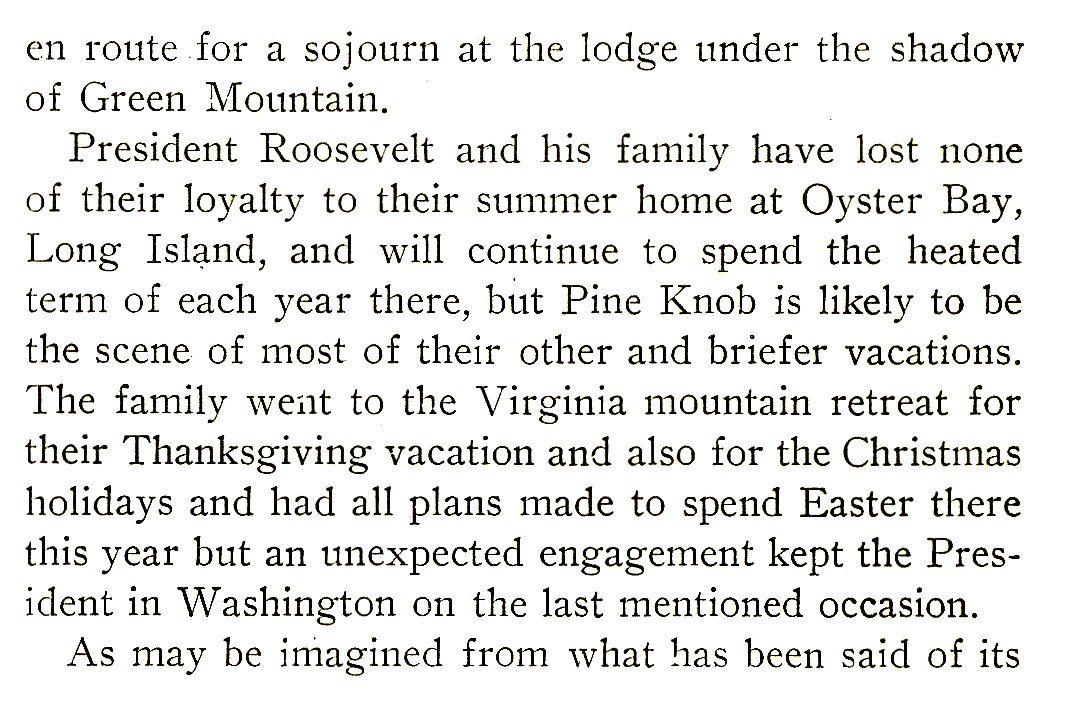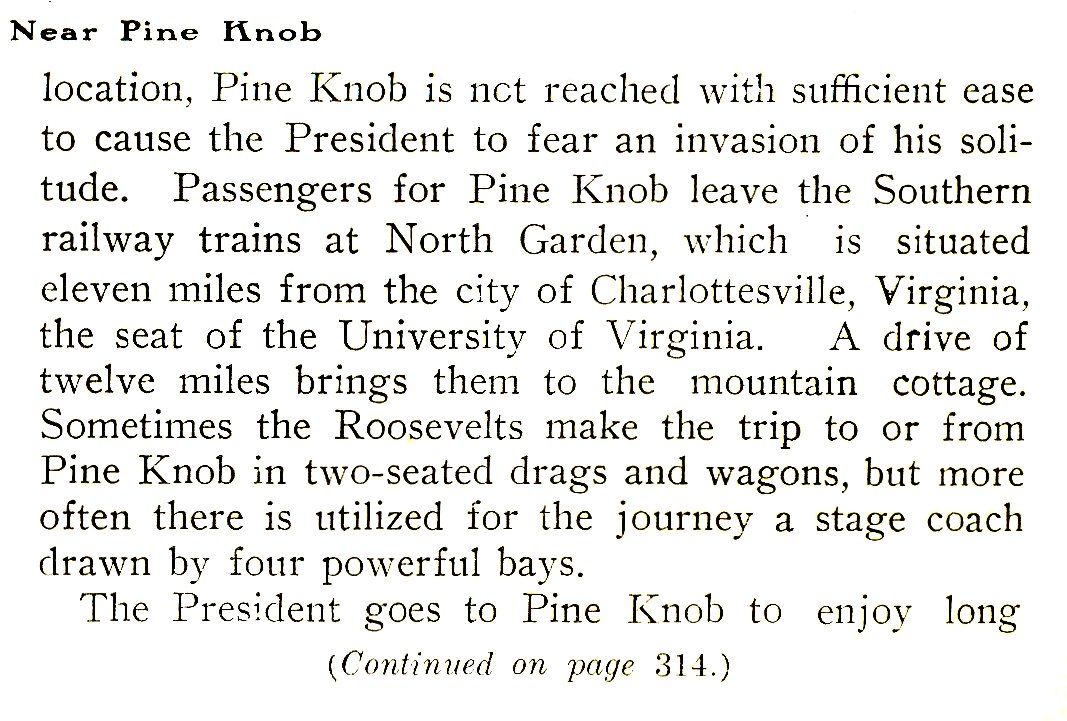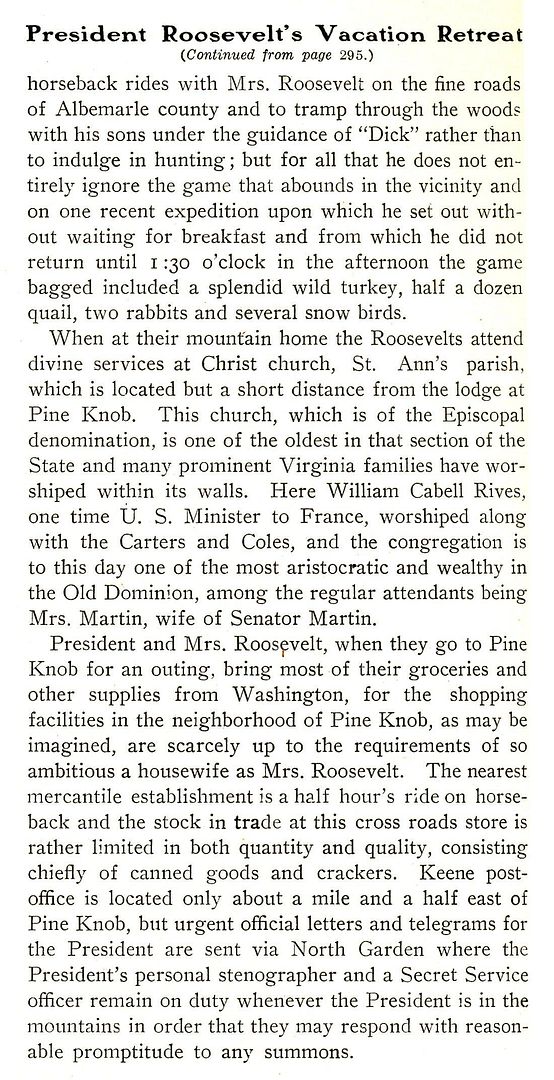 Below are pictures of the staff at Pine Knob. Further below are close-ups.
And the news item below appeared in the New York Times, December 1905.
To learn about Sears Homes, click here.
To buy Rose's book, click here.
* * *