This morning, my dear friend and co-author Dale told me that the new Old House Journal had a blurb about my latest book. As Mark Twain said, "I can live for two months on a good compliment."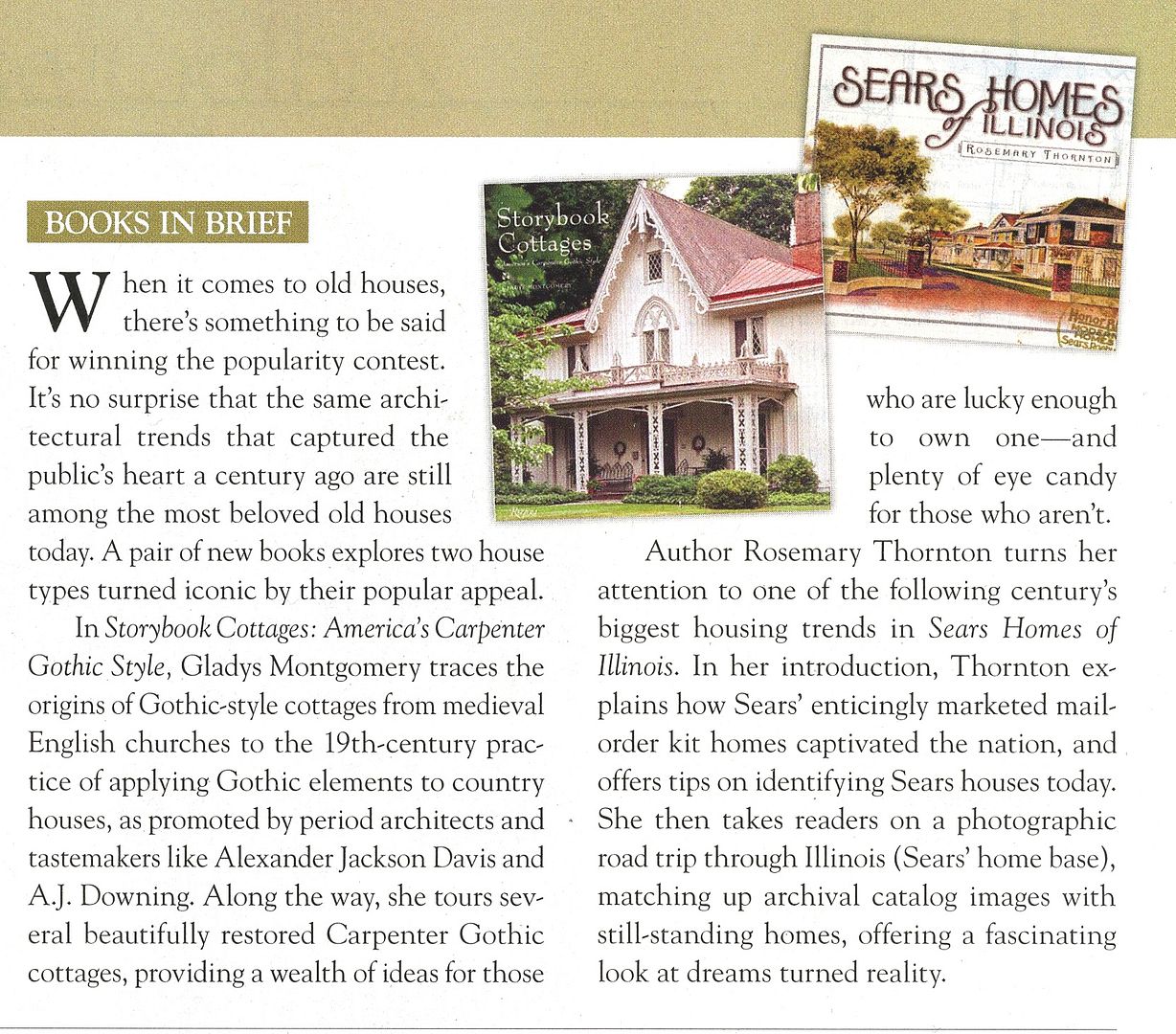 I'm very proud of that book – The Sears Homes of Illinois – and it was a lot of work!
I'm also very proud of the other new book, co-authored by Dale Wolicki.
To learn more about Wardway Homes, click here.
To buy Rose's book, click here.
*   *   *