I get lots of interesting notes from lots of interesting people. Unfortunately I find that amongst those many emails and letters, there are a lot of common misconceptions about Sears Homes.  One of the more persistent myths is that Carlinville has the largest collection of Sears Homes in the country. This is not true. Elgin (in Illinois) has the largest known collection (with more than 210 Sears Homes), and that word "known" is an especially important one.
Is it possible that some community has more than 210 Sears Homes? Absolutely!!  I am personally acquainted with three serious researchers who have devoted themselves to this work:  Dale Wolicki (Bay City, Michigan), Dr. Rebecca Hunter (Elgin, Illinois), and myself (Norfolk, Virginia). We've traveled tens of thousands of miles visiting towns throughout the country. We've literally traveled from sea to shining sea looking for these kit homes. Personally, I've been from Chicago to Baton Rouge and Boston to Los Angeles on research trips.
My point is, in all our travels, we have not discovered any city that can beat Elgin's 210 Sears Homes. But we haven't been to every city in America. In fact, I'd guess that the three of us together have seen fewer than 10% of all the kit homes in America.
With that as a backdrop, let's go back to Carlinville, Illinois. Interestingly, there are a handful of Sears Homes outside of Standard Addition (the 12-block area with 152 Sears Homes). And there's a Gordon Van Tine house in Carlinville! (Click here to learn more about Gordon Van Tine.)
To read more about Sears Homes, click here.
*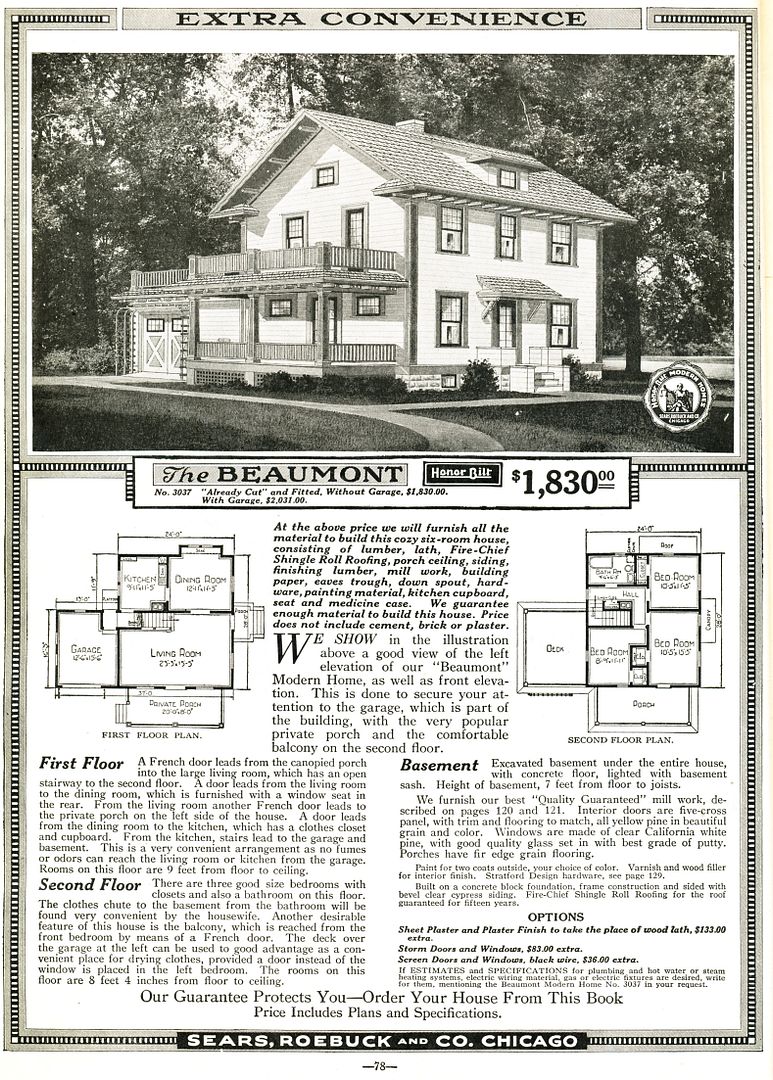 *
*
To learn more about Standard Addition, click here.
*