Visits to my website are steadily going up, which is a good thing. And with those extra visits, more inquires about Sears Magnolias are also on the rise! Oh, but if only a few of the many photos were actually the real deal!
Priced at about $6,000, the Sears Magnolia, offered from 1918-1922 was Sears most expensive house, and the biggest, too. Unfortunately, it was also the rarest, with only six known Magnolias sold in the entire country!
The Sears Magnolia was purposefully patterned after a popular housing style, The Southern Colonial. Here in Hampton Roads, there are Southern Colonial Revival styled homes in many of our turn-of-the-century neighborhoods. However, the Sears Magnolia – the real deal – has some unique features that'll help differentiate it from other homes of that period.
Below are some images from the 1921 Sears Modern Homes catalog, showing details around the roof and front porch. Take a moment and really study these images and you'll see some of the unique architectural features. And if you want to see a real Sears Magnolia, click here and here and here.
If you really think you've found a Sears kit home, look for stamped lumber in the basement, like this: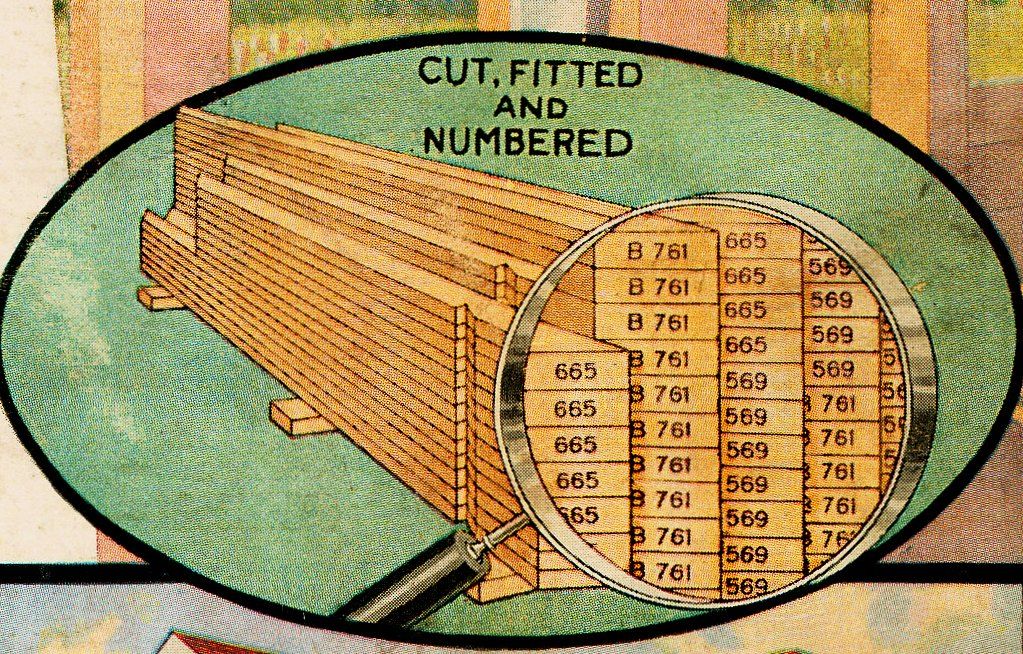 And in the flesh, it looks like this: