Not a week goes by that someone doesn't contact me to let me know that they've found a Sears Magnolia right in their neighborhood. Unfortunately 99.9% of the time, they're wrong. Priced at about $6,000, the Sears Magnolia, offered from 1918-1922 was Sears most expensive house, and the biggest, too!
Like so many of those 370 designs of Sears homes, the Magnolia was purposefully patterned after a popular housing style, The Southern Colonial. Here in Hampton Roads, there's a Southern Colonial Revival in many of our turn-of-the-century neighborhoods. However, the Sears Magnolia – the real deal – has some unique features that'll help differentiate it from other homes of that period.
Below are some images from the 1921 Sears Modern Homes catalog, showing details around the roof and front porch. Take a moment and really study these images and you'll see some of the unique architectural features. And if you want to see a real Sears Magnolia, click here and here and here.
If you really think you've found a Sears kit home, look for stamped lumber in the basement, like this: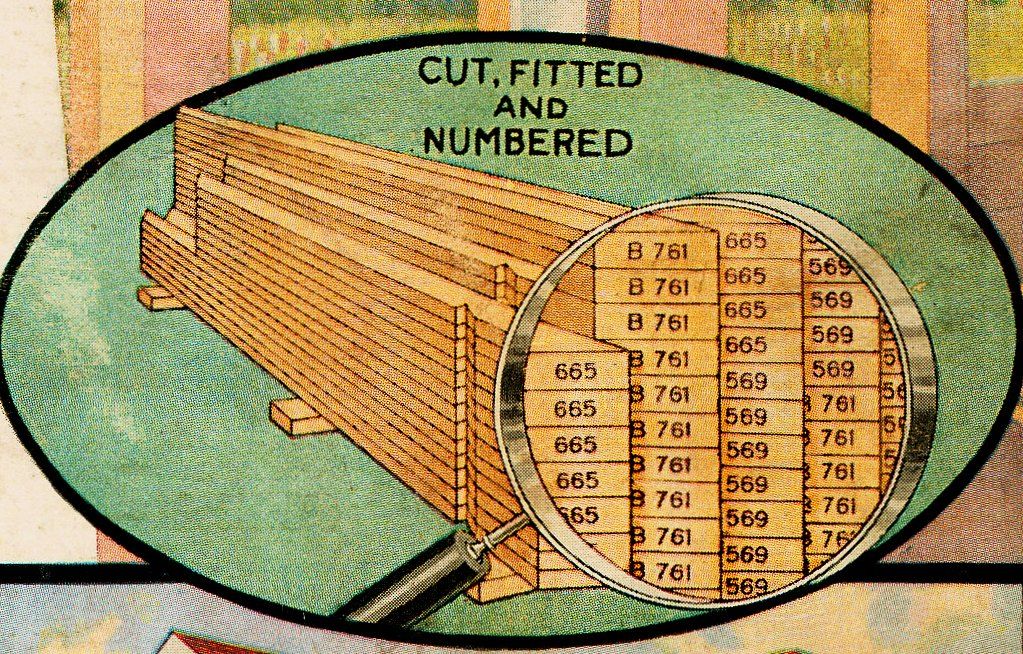 And in the flesh, it looks like this: